ABOUT ME
Professional and Teaching Experience
From beginnings in New York City in 1984 studying with Gloria Maddox at Terry Schreiber and Michael Howard Studios Amy went on to become a member of Theatresports NY, now Freestyle Repertory Co., and taught and performed in NYC's theater district and the tri-state area for 5 years culminating with the International Improv Festival there in 1991.
As the artistic director of Twin Cities Improv she produced, directed and hosted 'Katie's Cabaret'. This interactive improvisational theater performance for the young and the young at heart ran for nine consecutive seasons, 1993-2002, at the Bryant-Lake Bowl Theater in Minneapolis.
Amy also conducted performances and taught residencies and teacher in-services at Loring Nicollet Alternative High School for four consecutive spring semesters, Highland Senior High School, Hopkins and St. Louis Park Libraries, Center Point Elementary, Dowling School, Morris High School for two years, Holdingford Elementary, Farmington Elementary where she worked with their Destination Imagination teams who went on to win regional, state and national championships!
She worked with Cooper Elementary, greater Minnesota Brownie troops for their creative composing badges, Children First Day School, Redeemer Lutheran Drama Day Camp for two seasons, Harvest Moon Community Farm's Art Camp for two seasons and the Minnesota Historical Society among others.
After a move to the Los Angeles area in 2002, Amy conducted workshops with the kids at Malibu's 'Camp Heartland' in 2002 and WeSpark Cancer Center in 2003.
Ten years in the television and film industry as an actor, casting associate producer, story assist, post coordinator and currently as a voice actor; Amy records from a professional home studio in Los Angeles and continues her endeavors as an improv coach, actress and writer.
Since it's inception in 1994, Angel City Improv, formerly Twin Cities Improv and 'Katie's Cabaret' has received countless reviews, honorable mentions, best of's, accolades and testimonials from journalists, parents, teachers, students and audiences in Minneapolis/St. Paul and Los Angeles.
REVIEWS
Children are improv stars at 'Katie's Cabaret'! - Mary Burkin/Burbank Leader/Los Angeles Times
"All by herself over the course of one hour, Amy Elizabeth Fisher aka Katie, sings, plays the guitar, leads, cheers, comforts, encourages, praises and laughs with (never at) her young comedy partners, as one by one they find the courage to come up on stage and play. Parents not only have the pure pleasure of seeing their little ones perform, they can add their own sound effects and delight in Fisher's more sophisticated (but squeaky clean) ad-libs."
Skeptic suspends disbelief... - Scott Burton, Minnesota Parent Magazine
"...barriers between audience and performers melted and not only laughter, but suggestions and encouragement came from those still in their seats. Suddenly for my daughter Rachel, the idea of taking creative chances outside the home didn't seem so frightening. When the improv resumed, and with no deals made concerning allowance, bedtime or baby brothers, Rachel volunteered. For me, that was the magic of Katie's Cabaret."
The Southwest Journal
"You may be surprised to learn that 'the theater' is often filled to capacity with kids of all ages on Saturdays at Noon. Fisher says that the favorite part of her show is when kids come up on stage with her. "Anybody can improvise. I used to think you had to be innately witty, but all you need is your imagination. Once kids do improv their self esteem just soars." Over the years Fisher has built a regular audience as well as a business teaching improv techniques to teachers and performing in schools."
Pulse Magazine of the Twin Cities
January 2000
"...the skillful enthusiasm that is invested into this theatrical tapestry intoxicates all in attendance and injects joy into the hearts and minds of those who love the theater or have never experienced it before. Katie's Cabaret will widen your smile and satisfy your desire for infectious entertainment. Thank you Katie."

Brigit McCann Plymouth, MN
"I want to come back again. It was so cool!"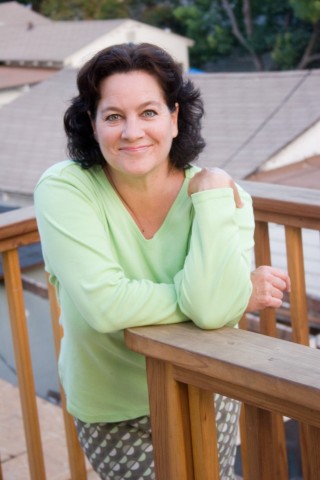 TESTIMONIALS
"...your workshop had a profound positive effect on my son. He is more self assured, creative, verbal and uninhibited. Keep up the excellent work you are doing. There are so many lives that you can say 'yes' to."
- Michelle Krenz/MAX workshop/Center for Arts Education
"These improv techniques really helped community building with our students."
- Sheri Harris/Teacher/South High School/Partnership Program
"We won! You have impacted us greatly. Thanks to you, we knew how to solve the problem, we couldn't have done this without you. Be proud of your expertise!"
- Sue Rodman/Destination Imagination coach and teacher/Farmington Elementary
"...your spontaneity workshop was exactly what my sales team needed to help them stay with their customers when taken 'off script' . I saw it applied the very next day without hesitation and with much success!"
- Team Leader/Norwest Banks
"I think I will write better stories now."
- Dowling Elementary 5th grader
"I learned that it's better to work with my teammates and not to put other people down."
- Loring Nicollet senior